Sandara Park doing a lap dance with kapamilya hunk actor Sam Milby during 2NE1's concert at SM MOA Arena Saturday night May 17. OMG, OMG!
So who are the other 2NE1 members and their respective partners during the lap dance number? Here it is!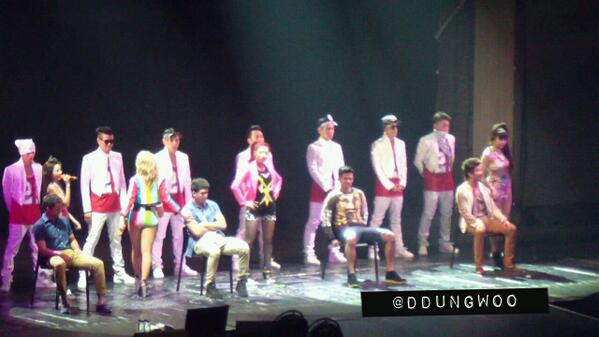 So that's Jason Abalos, Joross Gamboa, and Ram of G-Force . DARA - Sam Milby, MINZY - Jason Abalos, CL - Ram of G-Force Stallions, BOM - Joross Gamboa
And for those who are asking if these men were special guests NO. They're not. They were just asked to come up on stage according to sources. Lucky ones! :)
Watch it in action!


Stay updated on the latest happenings in Philippine Showbiz. We'll deliver the news, chismis, updates of the hottest celebrities and stories in tinseltown... DAILY!


Share this article in forums: